MY VISION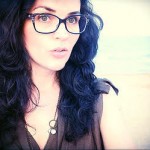 I believe that everyone has the resources to achieve their goals and lead a fulfilling life.
MY PASSION
I am truly passionate about the human potential and about helping people developing their dreams.
My passion is to enhance people potential and help them finding their path to become who they truly are.
HOW IT TRANSLATES
Accompanying creative professions (artists, creative agencies) and companies (Marketing, R&D teams…) to develop their inner resources and boost their communication, creativity & leadership skills.
I also enjoy teaching communication as well as creativity skills to Master´s degrees students in Europe (including Sciences Po Paris and Universidad Autónoma de Barcelona…).
MY DREAM
My dream is to inspire people to follow their hearts and contribute together to make this world a better place
WHO AM I
A natural born explorer with contagious optimism and originally a linguist, I love travelling and getting to know other cultures.
Madrid – Barcelona – London were my playgrounds before landing back in Paris.
I am now a Creativity Coach with 10 years international experience in the communication industry.
``PAST LIFE``
Before dedicating myself to developing people´s dreams through coaching, I worked as an international Communications Strategist in top-notch creative agencies such as Naked Communications London, Young & Rubicam Spain, Arnold Worldwide and Added Value for global companies such as The Red Cross, Levi´s, The Coca Cola Company and IUCN World Conservation.
EDUCATION
Techniques for Coaching artists: Harmoniques Paris (2016)
Practitioner in Ericksonian Hypnosis with Anné Linden: New York Training Institute (2015)
Orchestrating Creativity with Robert Dilts (2014) & Coaching entrepreneurs with Robert Dilts (2014)
Coaching: Mozaik International Paris (2012)
Practitioner in Neuro-Linguistic Programming with Angeles Jorge: Gestalt Institute Barcelona (2007)
Sciences Po Paris : Master´s degree in Marketing & Communication (2004)
La Sorbonne Paris : Master of Arts in English Literature, summa cum laude (thesis on "Images of Mr Hyde" based on Stevenson source text) (2001)
ACHIEVEMENTS
I aim at creating a positive impact through my work and I am particularly proud to have developed a three-year program in Africa for The Red Cross that helped 60,000 people the first year to be self-sufficient.
The feedback from the people I train, coach or teach is a reward in itself and gives me wonderful energy to keep going.