What gets people to deliver award-winning work?
Inner Fire.  Drive.  And a shared Vision and Culture.
So, when do you want to start Igniting Passion and Inspiring your People to Love their Job?
NOW?
Ok, if you´re ready, this is how we can reach this:
Through TRAINING and COACHING sessions based on different topics. Of course, that can be tailored to your company's specific needs, situation and goal.
CREATIVITY SKILLS
CREATIVITY COACHING for CREATIVE PROFESSIONALS
What is the workshop about?
Creativity is the engine of innovation is a vital energy that should flow. The challenge for creative professions is to have great & innovative ideas on a daily basis.
What if you could access and trigger your creative state whenever you wanted or needed it?
Also, you will experience and develop your 5 Creative ´Dimensions´.
What you´ll get:
Untap your creative potential and find an easy way to access it.
Regenerate your creative energy, find your own resources.
Understand how your own creative process works.
Acquire and experience techniques from other disciplines, such as performing arts, to help simulate innovative ideas.
Fuel your inspiration and enrich your range of creative tools to develop innovative strategies and communication solutions.
You can enjoy the series of up-lifting videos and chain of Q&A with great Creative Directors on Hoala youtube channel (in Spanish though). Here is a chat with Carlos Alija & Laura Sampedro, Creative Directors in Wieden+ Kennedy, London.
Audiences: Creative Directors, Planners, Account people
Clients: Advertising agencies, Hoala Spain, ELISAVA Barcelona
"Creativity is the engine of growth & innovation"
"Magali´s session was an absolute point of disruption. We enjoyed it, there was plenty of sparks, empathy and truth.
Magali helped us work on our beliefs, body and thoughts to access our creative flow… and open up possibilities!"
David Marin – Creative Director
FROM CREATIVITY TO INNOVATION
What is the training about?
The training is about unleashing people´s creative potential and acquiring new tools and techniques to be able to lead generative sessions with their teams.
We also learn to create the adequate permissive & collaborative atmosphere, and how to optimize teamwork.
Phase 1: Create heaps of ideas (divergence sessions) through different tools. Participants get to know their creative profile better through a test based on Jung´s archetypes.
Phase 2: Focus on Innovation (convergence process); we present and sell innovative ideas to a panel of investors.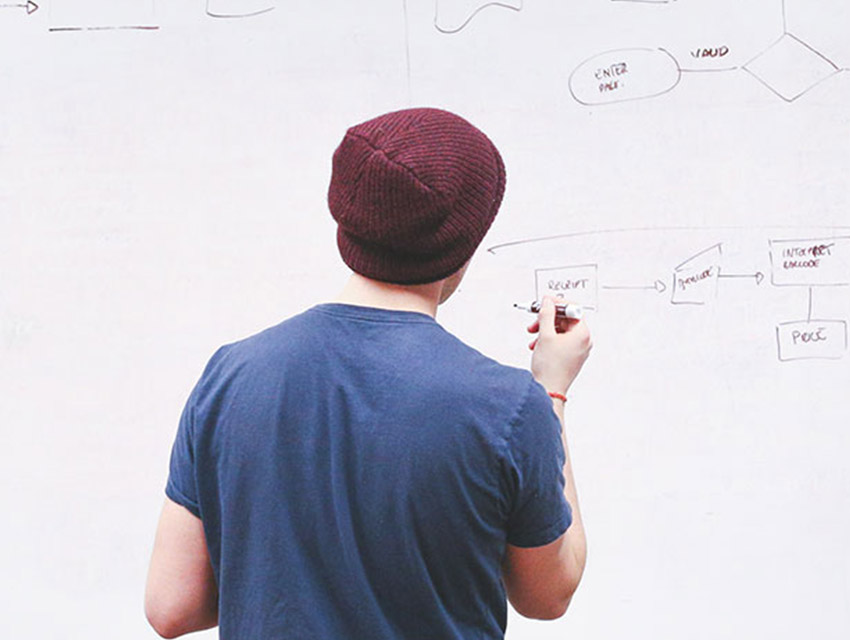 Audience: R&D department, marketing, communication teams and any departments dealing with creative solutions
INTUITION & LEADERSHIP
Magali Folmer works in collaboration with Dr Mario Varvoglis, Ph.D. in Experimental Psychology and Consultant in Organisational Creativity & Innovation.
WORKSHOP: "INTUITIVE decision making LEADERSHIP"
CONFERENCE "Understanding Intuition : below the tip of the iceberg" 
For more information on that topic, you can go to our DreamLab.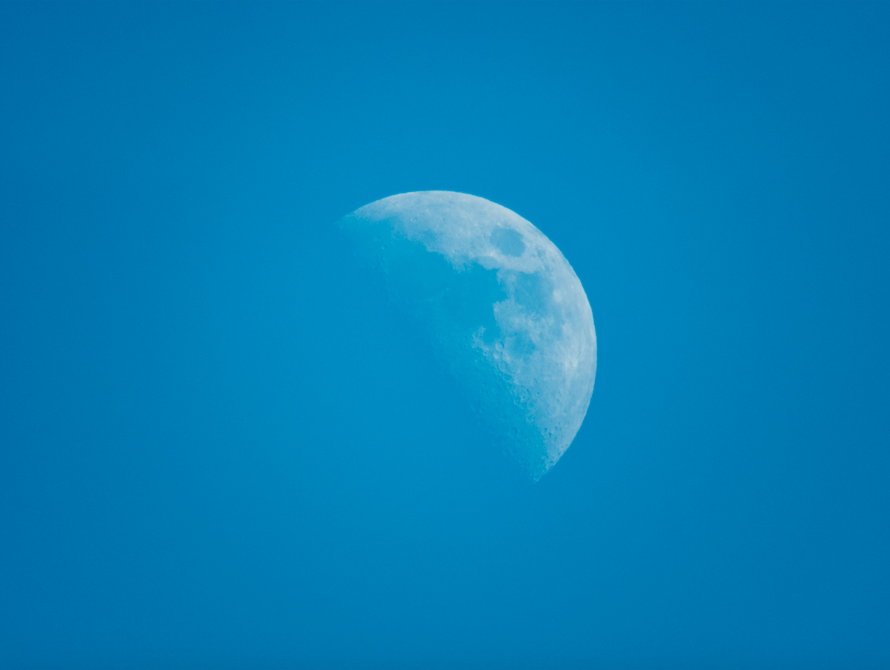 CREATIVE BOOT CAMP: Agency - Advertiser Relationship
What is the Boot Camp about?
It is a creative "mind opener" that puts advertisers and their agencies on the same page.
It helps forming meaningful, joyful, understanding and long-lasting relationships.
Objectives & Outputs:
Get the Advertiser´s and the Agency´s teams aligned on the same Vision and Mission; share their Cultures and create a Creative Culture together.
Learn about each other´s differences and turn them into a creative potential.
.
COMMUNICATION SKILLS
LEADERSHIP & EMOTIONAL INTELLIGENCE
What is the training about?
This training session is about helping people develop their leadership skills to influence with integrity and build trustful relationships.
Objectives & Outputs:
Raise awareness of your own emotions, handle them better and use them in a beneficial way for yourself and for your surrounding.
Reach to your resources to develop positive energies, learn to accept and switch emotions when facing a difficult situation (stress, conflicts, etc) to reach balance, self-confidence and trust.
Get into the right mood to facilitate daily negotiations, constructive meetings and business transformation, etc.
Methodology & Tools:
Practical session based on experiences and a bit of theory to better understand people.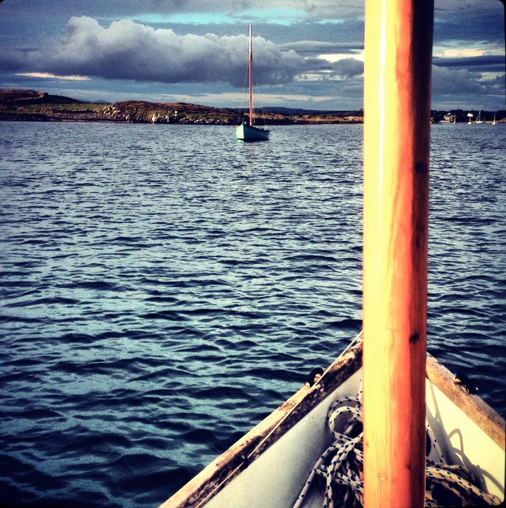 "We are on the same boat, so let´s look in the same direction and join forces to move on together"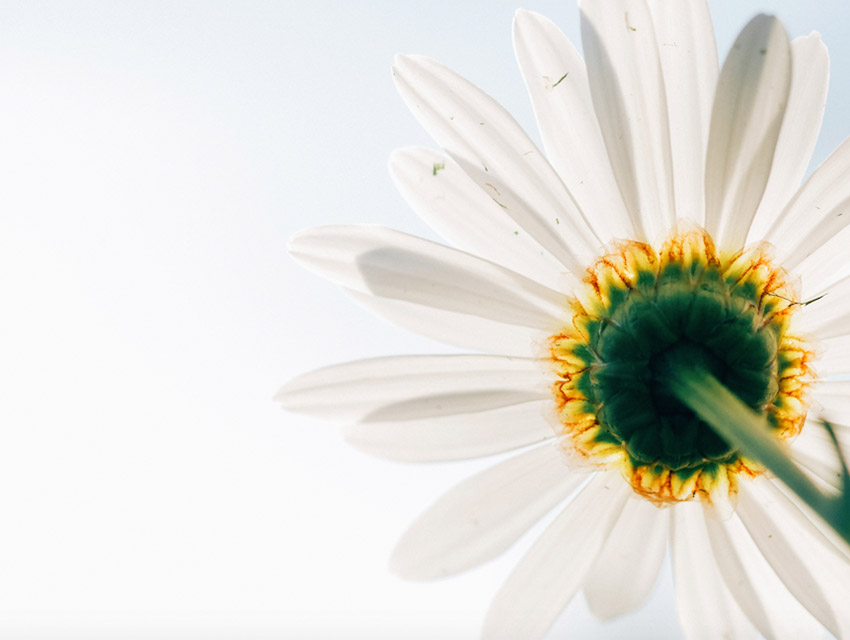 Audience: Managers and top execs
PUBLIC SPEAKING
We accompany companies and individuals to enhance their public speaking skills.
We do it in group sessions, or in individual coaching sessions.
What is the training about?
Two possible formats:
1.Two-day training with a group of people:
Day 1: Structure a speech to create a compelling and exciting story.
Day 2: Learn to deliver it in the most impactful way. We work on non verbal and para verbal communication. Gain self-confidence.
2. Individual two-hour coaching sessions
Tools:  Communication strategy techniques / Neuro-Linguistic Programming techniques / Breathing, visualization…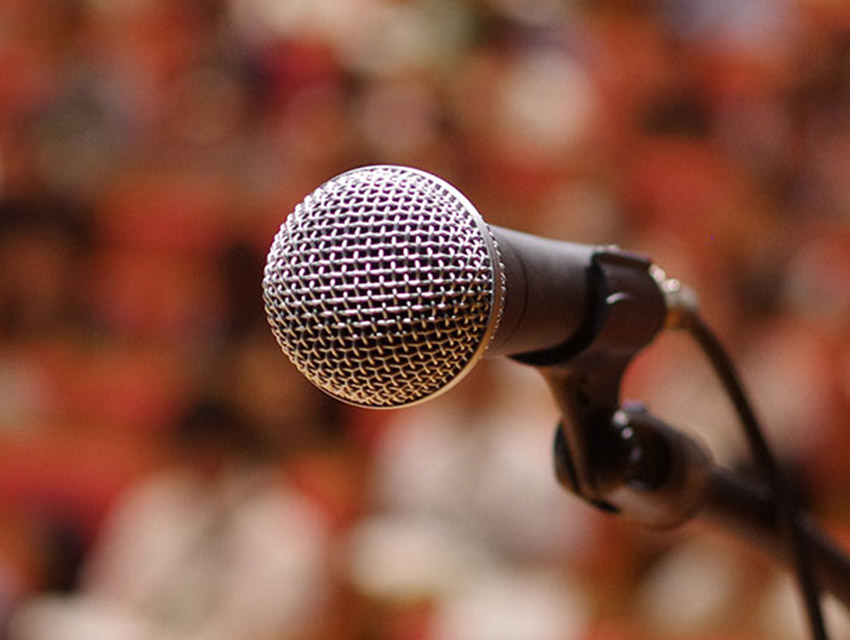 Clients: Crédit Agricole, IFCAM, Ubisoft